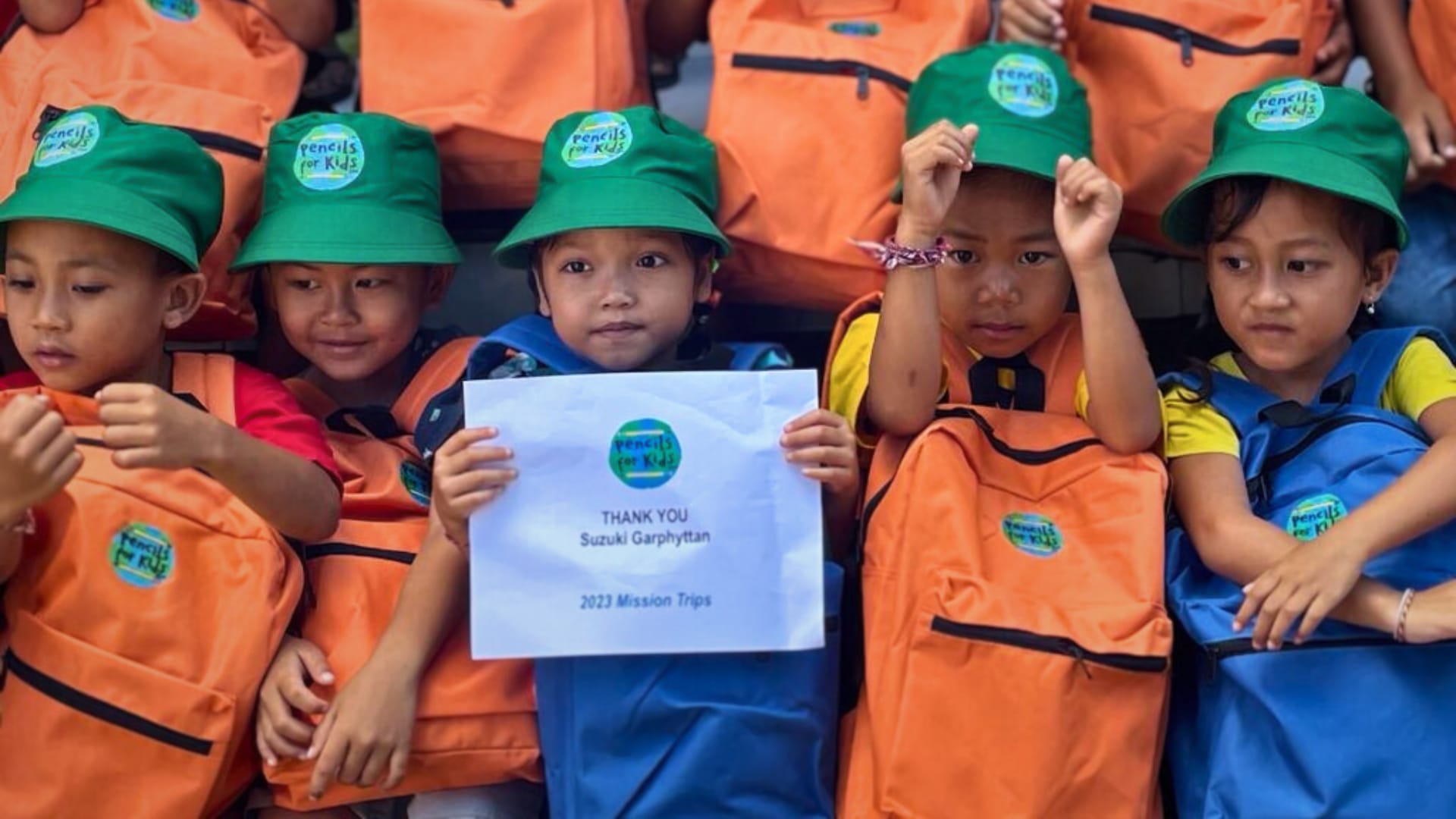 Over recent years, Suzuki Garphyttan has made annual charitable donations amounting to 250,000 SEK. We believe in giving back, and therefore, everyone has been given the opportunity to vote among eight chosen organizations. One such organization that holds our heart is "Pencils for Kids" – committed to ensuring children in underserved regions get the education they rightfully deserve.
The significance of education for all children can't be emphasized enough; it's crucial for the betterment of our world and its future. Unfortunately, countless children are deprived of this basic right. "Pencils for Kids" stands tall in its mission to bridge this gap. Their commendable efforts reach out to over 2,500 children across nations such as Myanmar, Thailand, Mexico, and Bali/Indonesia, providing them with essential school supplies.
Our Impact: 34 more children now have the chance to learn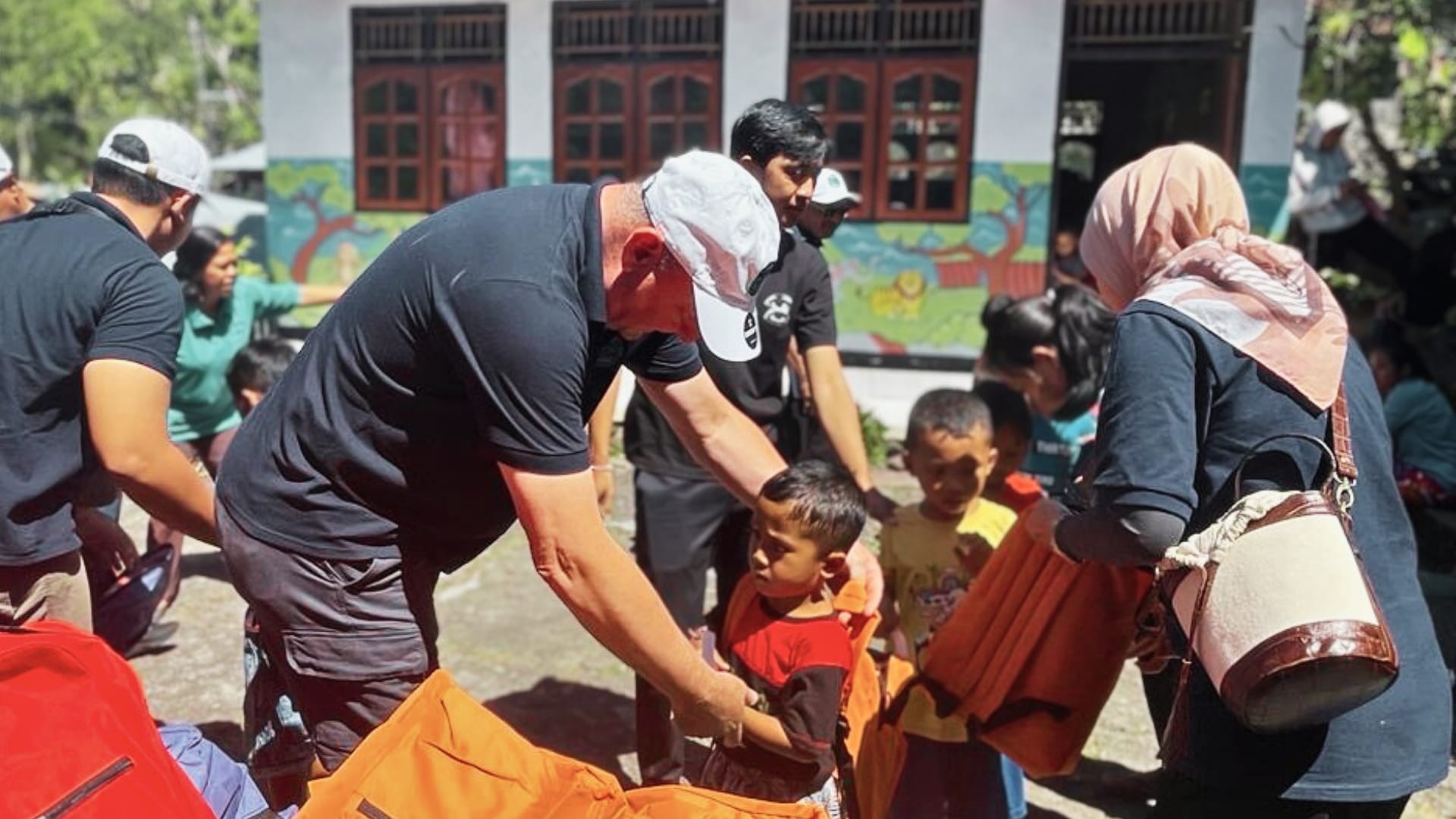 Suzuki Garphyttan CEO Ad Raatgeep was moved by his experiences in Bali
This year alone, "Pencils for Kids" has dispatched about 1,000 backpacks to Bali in July. Proudly, Suzuki Garphyttan's donation facilitated the provision of 34 of these backpacks.
Our esteemed CEO, Ad Raatgeep, didn't just contribute monetarily. He took the initiative of personally assisting in the backpack delivery to almost 100 children in the villages of Seraya and Datah in Bali.
"This is something everyone should experience. To see the face of a small child when they get their backpack and school uniform is something you never forget and gives you a satisfying feeling that is difficult to beat. Dry eyes are basically impossible," says Ad. "I am proud that we at Suzuki Garphyttan are a part of this charity work, and I hope we will continue to be so for many years to come. Making the world a better place for our children is all that matters!"
Read more about the initiative and the organization here: Pencils for Kids, Inc. (pencilsforkidsinc.com)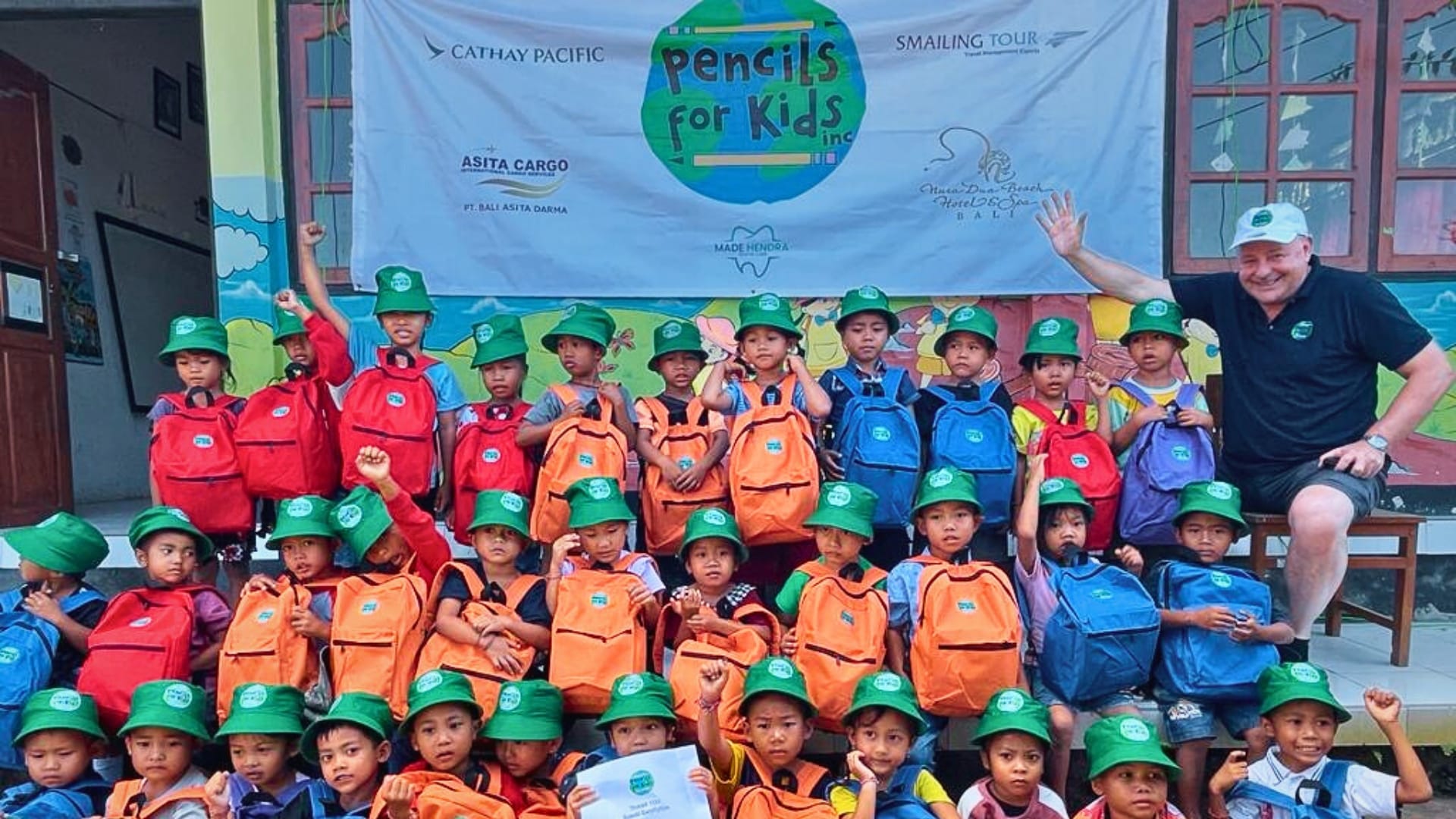 CEO Ad Raatgeep alongside 34 children, each supplied with a backpack including everything they need for school this year.